3 ELEMENTS YAGI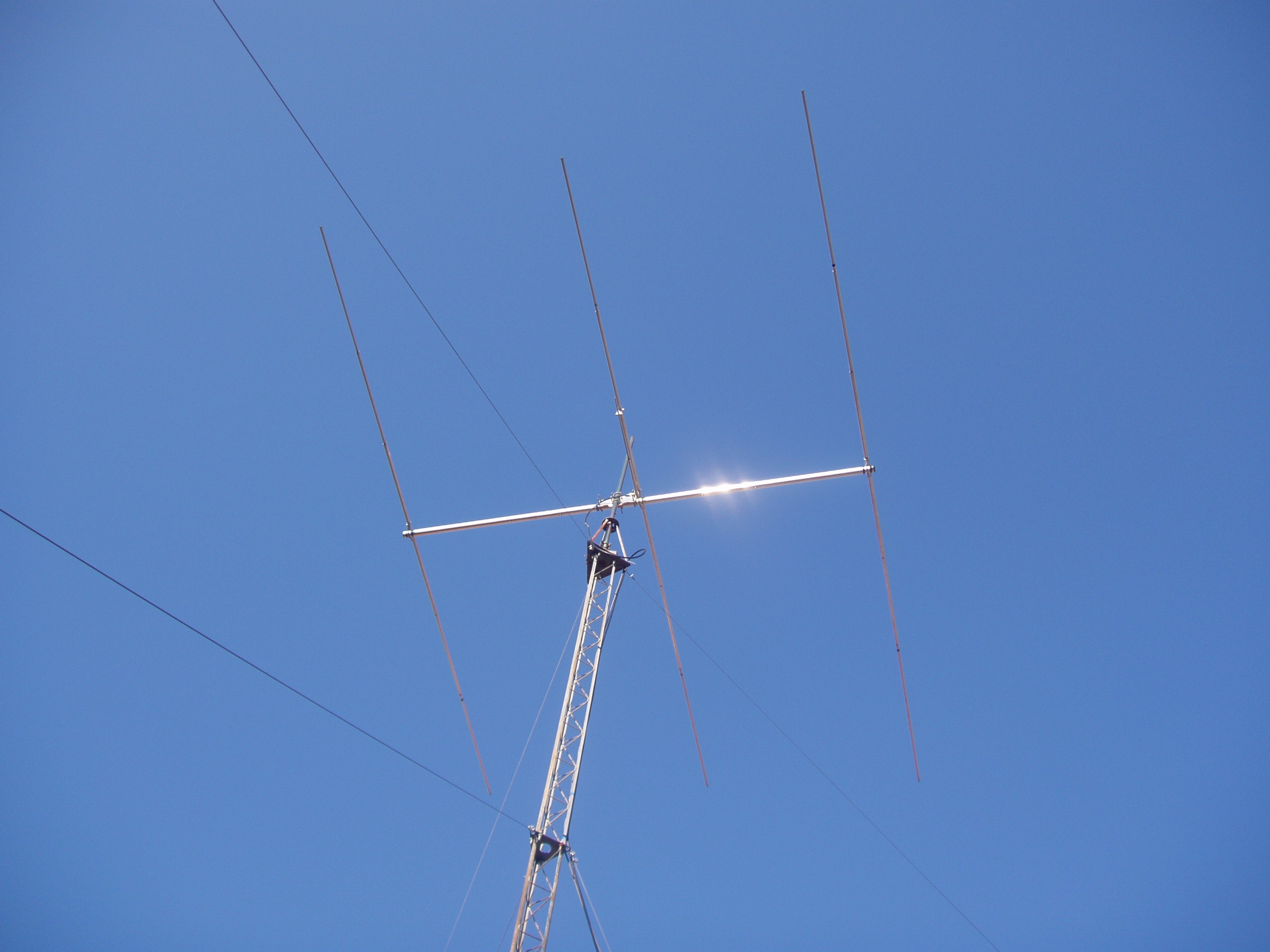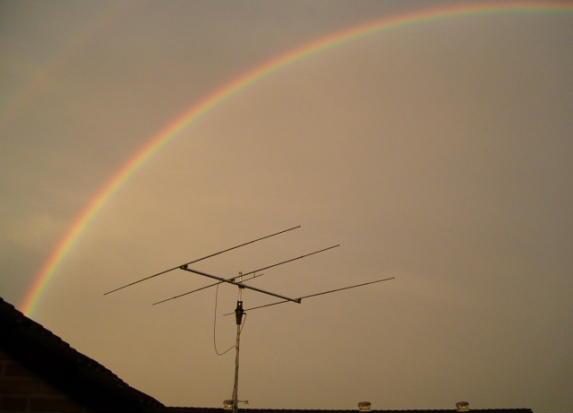 The most common used yagi.
it provides great gain and a good F/B with only a boom length we can still handle.
Marc, the owner of the antenna above, worked since 2000 with 100 watts till now (march 2006) 225 DXCC (ssb)
In my early stages of DXing, this was my first DX-antenna which resulted in 60 DXCC....with 4 watt 40 channels in FM !
Compared to a dipole the mentioned gain of 6 dB will provide an equivalent from 400 watt on a dipole to 100 watt on the 3 elements yagi.
When you improve your system you will notice a big difference between a 2 or 3 elements yagi. And still capable of being rotated by a small rotator (TV-rotator, like channel master etc.)
| | | |
| --- | --- | --- |
| | Boom length 2,5m HPSD 3S | Boom length 3,68m HPSD 3L |
| Design freq: | 27,555 MHz | 27,555 MHz |
| Gain: | 5,1 dBD | 6 dBD |
| F/B: | 25,5 dB | 30 dB |
| Beam width: | 118 degrees | 99 degrees |
| Band width | 1,1 MHz | 1,1 MHz |
| Element thickness | 22mm | 22mm |
| A= | 4940mm | 4880mm |
| B= | 5280mm | 5200mm |
| C= | 5600mm | 5360mm |
| D= | -1500mm | -2000mm |
| E= | 1000mm | -1680mm |